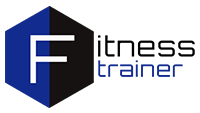 Voja Budrovac | Certified Level 3
Stay home, stay fit with the best Personal Trainer in Dubai.
12 week program
1 on 1 and Online |

Special offer
10+ years in Fitness, working with high demanding clients.
---
PERSONAL TRAINING
Weight loss, muscle building, body toning training.
Certified personal trainer in Dubai with over 13 years of experience. Take the first step, book a trial session now and let us help you achieve your fitness goals. My online personal training includes a variety of workout programs.
---
---
Start
We speak about your goal and preferred timing.
Fitness trainer make customized diet and workout plan for you.
Try trial session and start your Fitness jurney.
Start
Workout routine you can accomplish full 1h.
Flexible time and days according to your lifestyle.
Support 00.24h
Start
Consistency is the key.
Regular updates about workout details.
Monitoring progress.